CORE historian August Meier vs. Malcolm X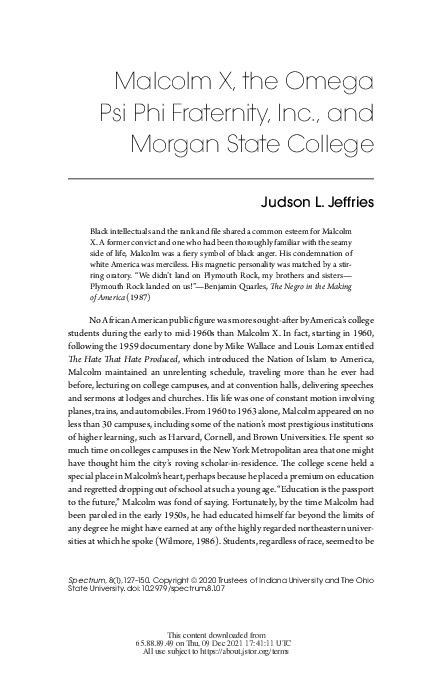 Dublin Core
Title
CORE historian August Meier vs. Malcolm X
Subject
August Meier, Malcolm X
Description
This is a 2020 article on a 1962 debate between CORE historian and member August Meier and Malcolm X at Morgan State University, a historically Black college in Baltimore, Maryland where Meier was a history professor. While the article is not too flattering in its portrayal of Meier, it is a great account of the event and helpful in its mention of other debates between Malcolm X and CORE leaders James Farmer and Bayard Rustin.
Source
Spectrum: A Journal on Black Men , Fall 2020, Vol. 8, No. 1
Publisher
Indiana University Press
Coverage
Baltimore, Maryland 1962
Citation
Judson Jeffries, "CORE historian August Meier vs. Malcolm X,"
The CORE Project
, accessed December 9, 2023,
http://www.thecoreproject.org/omeka/items/show/85
.